The very first LGBT Fallen Heroes Memorial Service was held in Dupont Circle, May 13th, 2012 during National Police Week.
What began as a memorial service to honor LGBT law enforcement officers has grown to encompass all uniformed public servants and inspired the creation of the LGBT Fallen Heroes Fund.
We continue this tradition each year on May 13th, preceding the Candle Light Vigil for National Police Week. During the memorial service the stories of our fallen heroes are read aloud by volunteers and then flags that have been flown over our Nation's Capital, in their honor, are presented to the hero's significant other. We also present that significant other with a commemorative portrait that serves as a reminder of their loved one's faithful service.
Most times, this memorial service is the first time that those significant others are recognized for the part they play in their loved one's service to their communities. Because of our country's laws, most are not given the support they deserve. The memorial service is a way for the LGBT community and its allies to be there for them during their time of grieving and remind them that they are not alone.
In 2015 we moved to the beautiful Military Women's Memorial in Arlington National Cemetery. Which provided a perfect backdrop for our memorial service. Not only does it provide the logistical support that we need to host our memorial service, but we could not think of a better place than Arlington National Cemetery to honor our Nation's LGBT Fallen Heroes.
Military Women's Memorial is the only national memorial that honors all women who have served in the United States military, is located at near the Arlington entrance to Arlington National Cemetery.  The memorial site includes displays that chronicle women's military service through several wars along with exhibits showcasing uniforms, military memorabilia and personal artifacts. The building also honors women who were killed in the line of duty in its Hall of Honor. Consider donating to help preserve our history.  Donate Here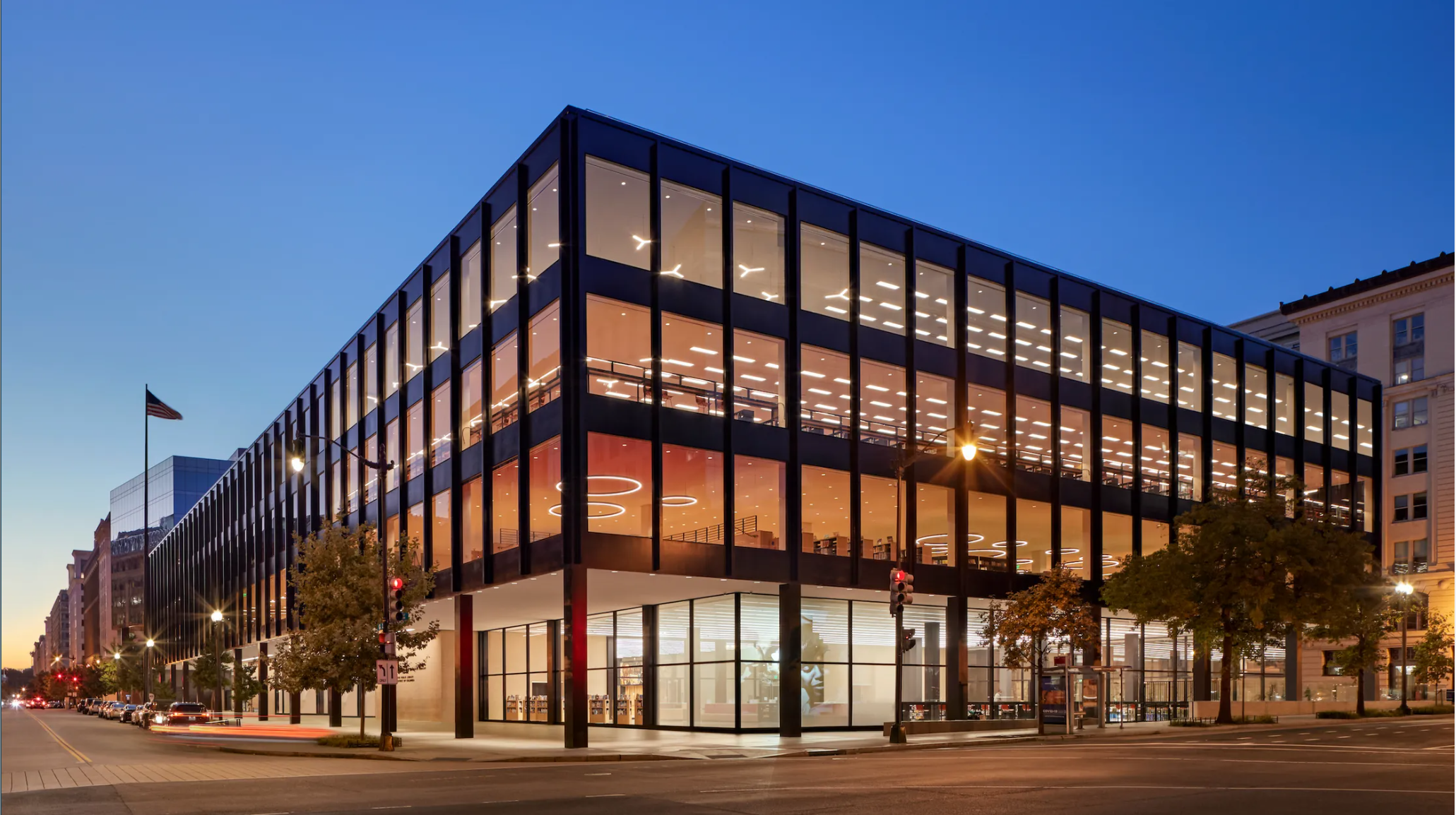 In May of 2022, due to ongoing construction at the Military Women's Memorial,  we will move the memorial service to the Martin Luther King Jr. Memorial Library, right in the heart of Washington, DC. Just a couple blocks from the Capital One Arena. The completely updated library has added more than 100.000 sqft of space to the community. Visitors to the renovated flagship building will enjoy a new, inspiring and transparent entryway; sculptured monumental stairs; large auditorium and conference center; creative spaces for fabrication, music production and art creation; ground level café with patio; double-height reading room; large, interactive children's space; expanded special collections space for researchers and local history enthusiasts; and a roof top event space with terrace.
We would like to give a heartfelt "Thank you" to our volunteers and those who attend each year to support our fallen heroes and their families. We could not do this without each and every one of you!